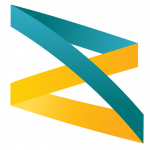 As mobility becomes more and more important to enterprises, BISIMO application suite provides off-the-shelf integrated mobile solutions for various requirements. BISIMO application has combined the efficiency of mobile technology and strength of back-office business intelligence to help insure success in every step of operating cycle. Product portfolio includes:
BISIMO Customer

 

for Customer Relationship Management : providing real-time access to customer contact information, customer interaction history as well as competitor information for accurate and successful on-the-spot sales decision.
BISIMO Sales

 

for Sale Force Automation : providing total retail functionality from inventory management to billing reconciliation.
BISIMO Maintenance Management

 

 provides a "solution stack" comprising enterprise asset management, service management and a mobile work force management tier: streamlining the work assignment process, locating the best personnel for the maintenance job or data gathering: empowering them with mobile devices that download key assignment and customer data prior to arrival on the site.
BISIMO Warehouse

 

for Warehouse Management: optimizing the basic function for warehouse operations including storage of materials within a warehouse and process the associated transactions.